Pretty soon, you might notice a few changes to the way we look…
We've taken the big step to rebrand the business as we started to feel that the existing brand wasn't accurately showing the world our real personality. 
We hope our customers know, and can see, the great work we do. Unfortunately, we just weren't convinced that other people fully understood what Ryans was all about. 
We hope our new makeover can help convey our simple and friendly approach, as well as reflecting the professional and expert service we offer.
We just wanted to let you know, we're still the same team, we still do the same great work, we still save and make you money each year, and we're still ever grateful our clients choose Ryans to handle their accountancy year after year.

Thanks to our new website, you'll be able to find all the information you need much more easily, and we've got rid of all the complicated accounting jargon to make sure the information we provide is as clear, and simple, to understand as possible. 
Our blog is also constantly being updated so you can keep up to date with the latest news in the accounting and business world.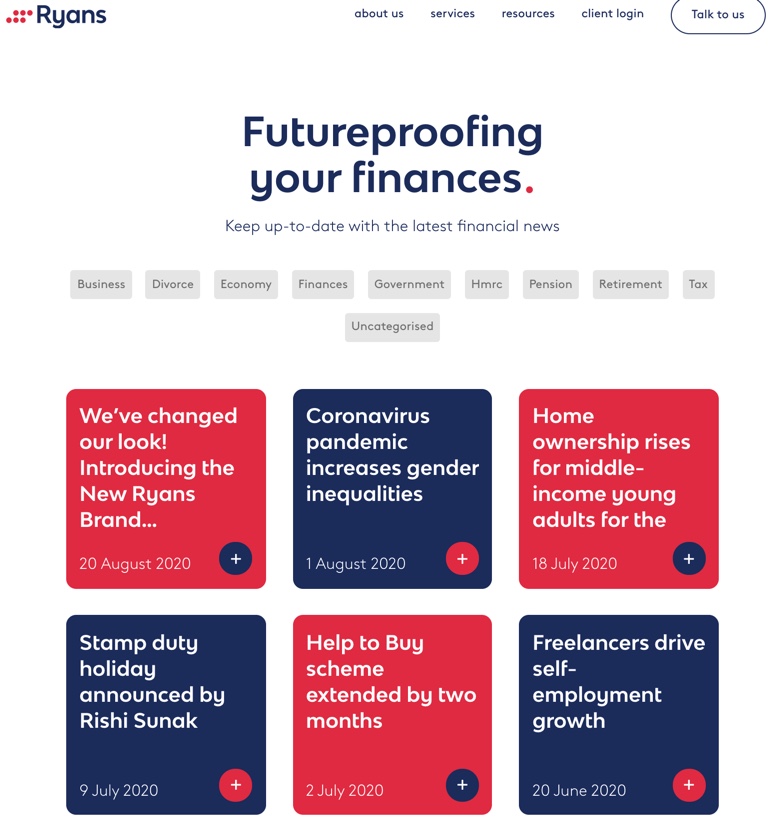 And not to worry, the website still includes our helpful resources, including a range of online tax calculators, calendars, downloadable forms and information regarding tax rates and allowances, so you won't be missing out on any of our old features, we've just improved how you use them.
We hope you like our new look as much as we do, and if you have any questions at all about our new brand, please don't hesitate to get in touch and give us a call.